The MemoryLinc miRNA multiplex RT-qPCR IVD assay kit is a reverse transcription (RT) quantitative polymerase chain reaction (qPCR) test for the in vitro quantitative determination of microRNA (miRNA) signature in plasma-EDTA (human) to aid in the diagnosis of Alzheimer's disease (AD) in conjunction with clinical findings and the results of laboratory testing.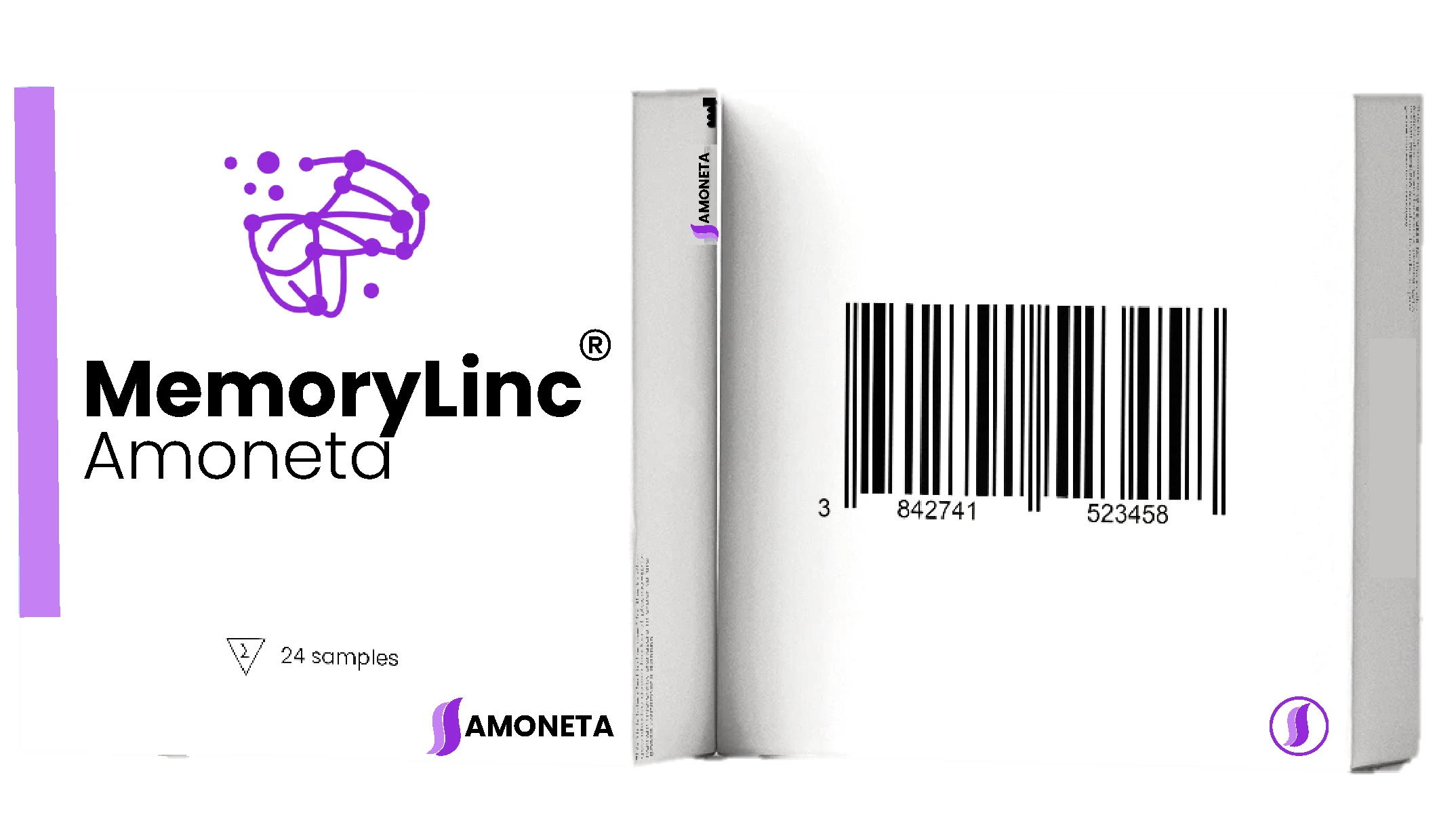 Memorylinc kit is intended to be used to assess plasma samples on QuantStudio 5 Dx real-time PCR system. The MemoryLinc miRNA multiplex RT-qPCR IVD assay kit is intended for use by qualified clinical laboratory personnel specifically instructed and trained in the techniques of RT-qPCR and in vitro diagnostic procedures.

Features & Benefits
First in class test for the measurement of microRNAs in peripheral blood  & plasma

microRNA biomarkers for diagnostic of MCI, early Alzheimer & other dementia types

Investigation of a novel class of therapeutic targets

Direct insight of brain condition using blood without needing brain biopsies
Application & Performance
MemoryLinc panel leads to highly reproducible results that can be used to diagnose AD at early stage.
***
With Firalis services, optimize your biomarker research and development programs! From concept to regulatory qualification, with significant experience in each step, we provide a comprehensive support across diverse needs :


Design of biomarker program and analytical development

Planning and study design

Development of Standard Operating Procedures (SOPs)

Regulatory support: preparing dossiers and opinion meeting

Biomarker regulatory qualification for IVD development
Contact us today to get a quotation and/or to discuss your project and needs.