SCIENTIFIC ADVISORY BOARD OF FIRALIS

Firalis product development pipeline and proprietary research projects are regularly discussed, evaluated and revised for all scientific and technical issues, as well as Go/No-Go recommendations based on interim project results and internal scientific reports. To that purpose, Firalis has established a Scientific Advisory Board, consisting of experts with several decades of experience in fundamental research, biotechnology and R&D project management. Scientific Advisory Board is organized regularly with the following objectives:
to prioritize projects with highest market potentials

to revise and reallocate resources on products closer to market

to guarantee wisest spending of company budget

to organize and assure wisest allocation of available human resources

Members of Firalis' Scientific Advisory Board :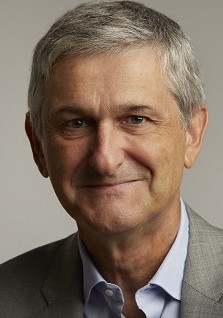 Prof. Olivier DANOS, Chairman
Olivier has an MD in Genetics and Molecular Biology (University of Paris Orsay) and a PhD at the Pasteur Institute and University of Paris Didero, is a pioneer in the field of gene therapy with a career dedicated to advancing its use for life-saving therapies. Presently the Senior VP and CSO of REGENXBIO, formerly Senior VP of Cell and Gene Therapy at Biogen, over the past twenty years, he had a leadership role in cell and gene therapy, as Director of the Gene Therapy Consortium of the University College of London, at the Necker Hospital Enfants Malades in Paris, as Chief Scientific Officer of Genethon and as Senior Director of Research at Somatix Therapy Corporation. Also, he has held senior research positions in France, at CNRS (Centre National de la Recherche Scientifique) and Pasteur Institute. He is the former President and a founding member of the European Society of Gene and Cell Therapy.
Prof. Olivier Danos is a founder associate, member of the Supervisory Board and the Chairman of the Scientific Advisory Board of FIRALIS SA.

Prof. Bruno DUBOIS
He is a Professor of Neurology at Pierre and Marie Curie University (Paris 6), Director of the Institute for Memory and Alzheimer's Disease (IM2A) at the Pitié-Salpêtrière Hospital in Paris, head of INSERM's "Cognition, Neuroimaging and Brain Diseases" research unit at the Brain and Spinal Cord Institute (ICM). He coordinates the National Reference Center of Rare Dementias and the National Multisite Center of Young Alzheimer Patients, published numerous works, notably on anatomical and biochemical studies of central cholinergic systems in rodents and humans, on cognitive and behavioral disorders in patients with subcortical diseases or dementia with reference to memory and executive functions. He recently organized the expert consensus behind the new diagnostic criteria for Alzheimer's disease (AD) and its new definition; that he continues to study, further exploring new diagnostic tools, such as biomarkers, with the aim of identifying an asymptomatic phase of the disease.
The team of Prof. DUBOIS demonstrated that there are biological signs of AD with a good discriminative specificity. By combining data from magnetic resonance imaging, positron emission tomography, cerebrospinal fluid analyzes, the presence of an amnesic syndrome of the hippocampal type, the disease can be detected with good precision, before the stage of dementia. In addition, the study of biomarkers shows that some people carry the lesions without having the clinical signs of the disease. This population could be asymptomatic with risk of developing AD. The biomarkers would thus allow a diagnosis before the person expresses the symptoms, to allow an early and more effective pharmacological treatment.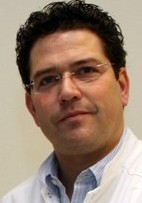 Prof. Dr. Dan ATAR
Professor of Cardiology, graduate of Basel University, trained in internal medicine and cardiology in Switzerland, Denmark and the US. Post-doc at John Hopkins University in Baltimore (91-94) and the Universities of Copenhagen and Zurich, where he worked as a senior cardiologist. In 2002, he received full professorship in cardiology at the University of Oslo and was appointed Head of Cardiology Dept. at the Aker University Hospital in Oslo, and since 2010 the Oslo University Hospital.
Currently he's the Head of Research at Oslo University Hospital Ulleval, Dept. of Medicine, Professor in Cardiology and a Visiting Associate Professorship at the Johns Hopkins University in Baltimore, USA. He has written over 440 articles and book chapters (H-index 70) and holds the fellowship-titles FESC, FACC and inaugural FAHA. Former Chairman of the ESC Working Group on Cardiovascular Pharmacotherapy. He was chairing an EU-FP7 research consortium (Mitocare) to study reperfusion injury in STEMI. He was on a number of ESC guideline writing committees, amongst others the 2010, 2012 and 2016 ESC Guideline on Atrial Fibrillation as well as the 2012 STEMI-guideline and the 2018 Universal Definition of AMI Guideline. In 2012 he was elected as Councillor and Board member, in 2014 as VP and in 2018 as Treasurer of the ESC. Last two years, he served as Chairman of the Clinical Advisory Board at FIBREX Medical Inc., France.
For his scientific achievements, he earned a doctor honoris causa in 2015 and since 2016 he appears on the prestigious Thomson-Reuters list of "the most cited scientists of the world".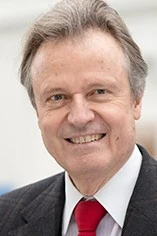 Prof. Thomas F. LUSCHER
MD, FRCP, Professor of Cardiology, London, UK. Former Chairman of the Cardiology Department and Director of the Center for Molecular Cardiology of the University of Zurich, currently the Director of Research, Education & Development at Royal Brompton & Harefield Hospital Trust, Consultant of Cardiology  at the Imperial College in London, also the Editor-in-Chief European of the Heart Journal.
Prof LUSCHER has approximatively 900 publications in cardiovascular research and among more than 20 awards, he has also received the "Mayo Clinic Distinguished Alumni Award" in 2012 and "Werner Forssmann Award" from Charité Hospital, Berlin.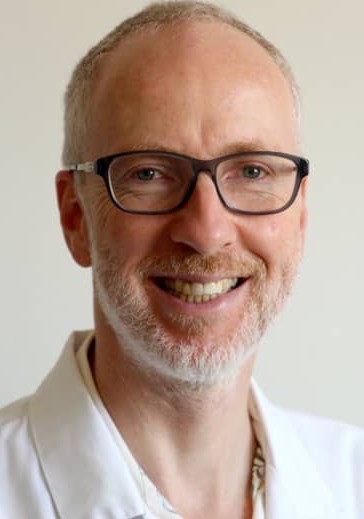 Prof. Pierre-Simon ROHRLICH
MD in pediatry (1991), practiced as an associate professor in Pediatric hemato-immunology at Robert-Debré Hospital in Paris where he specialized in hematopoietic stem cell transplantation. In 1995, he obtained his diploma in Transfusion Medicine and Immunohematology (DESC). After his PhD of Immunology at Pasteur Institute in 2003, he worked on human CMV infections and on the role of HFE molecules in human physiopathology. His pioneer results on the immune aspects of HFE have been acknowledged worldwide. He has been accredited as research director, and appointed as Professor in Pediatric hematology (PU-PH) at University of Franche-Comté. He is a member of the French National Bio-vigilance committee, lecturer in several academia, a member of University management committee and promoter of several clinical programs in pediatric hematology and immunology. His current interests focus on biomarkers of individual response to immunomodulators.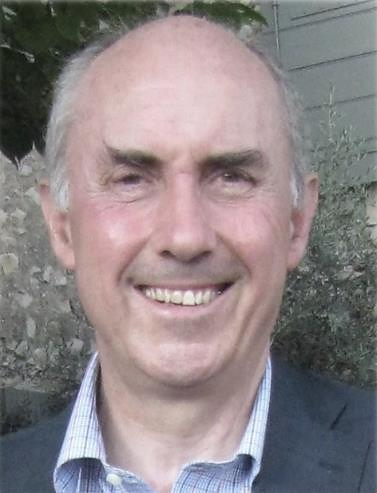 Dr. Gilles Feutren

MD in immunology (University of Paris 5 - Necker and INSERM U25), Dr. Feutren is an acknowledged expert in drug development and biomarker fields. With more than three decades of professional accomplishments in the large pharma, Gilles has remarkable talents in leadership and holds a very significant experience in drug development and approvals; among many others, in particularly within the field of autoimmune diseases and organ transplantation. Gilles has been involved in numerous interactions with health authorities and regulatory agencies such as FDA, EMA and PMDA and masters regulatory steps of approval processes.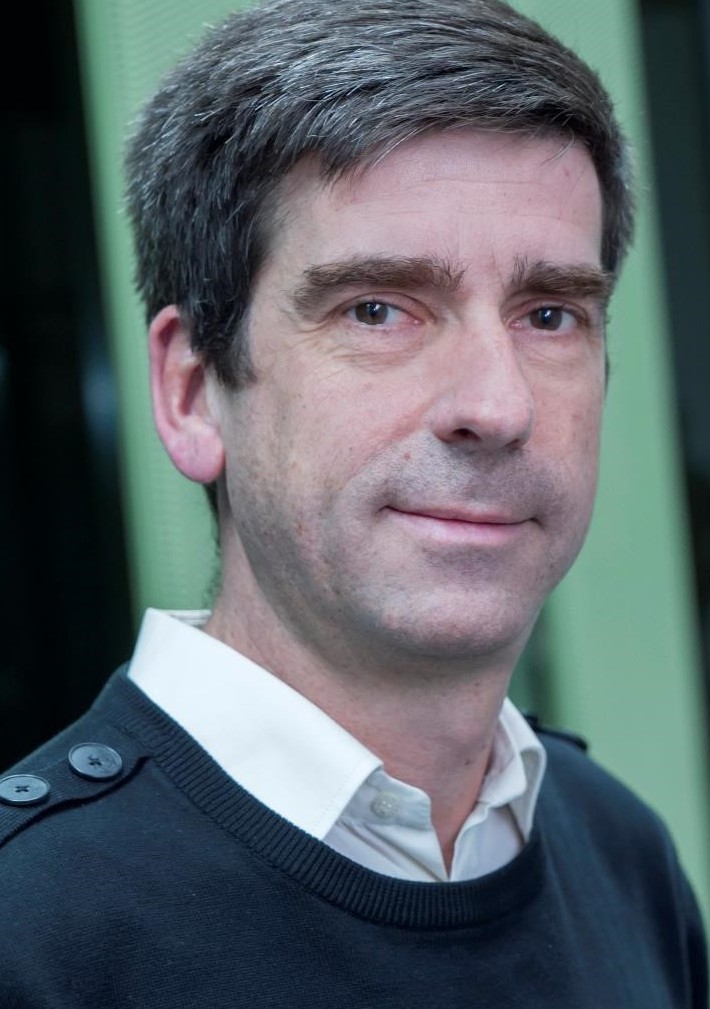 Dr. Yvan DEVAUX, PhD
Group Leader at Public Health Research, Chair of EU-CardioRNA COST Action. 
He has a background in Biological Sciences, focusing on Biology and Health during his PhD in France and a post-doc in the US. He joined the Luxembourg Institute of Health (LIH) in 2005 and became Head of the Cardiovascular Research Unit in 2017. His main interest is the discovery and validation of novel RNA biomarkers and therapeutic targets of cardiac disease. Since his research is translational and he believes that collaboration can forward this area of research, he founded the Cardiolinc network in 2014 to bring together complementary expertise from clinicians, basic researchers, statisticians, bioinformaticians, systems biologists and industrials; towards the satisfaction of unmet medical needs. He is Chair of the EU-CardioRNA COST Action which gathers 180+ researchers from 36 countries worldwide with the aim to catalyze the research on RNAs in cardiovascular disease.